Beautifying homes & offices since 2001
Kotenkoff Granite Inc. is a family-owned business specializing in the fabrication and
installation of natural and engineered stone.
What our clients are saying…
I have seen and received only great work from Mark and his team at Kotenkoff Granite, every time. Highly recommended!

Erik North
Honest on time job, done right, with fair pricing! I will use Kotenkoff Granite for all of my custom office projects.

Frank Ciolkosz
Mark was very responsive and easy to work with. Professional and everything turned out exactly how I wanted!

Ang Robertson
Would highly recommend this company for any work. Mark's team was a pleasure to work with and was very knowledgeable.

Marilyn Pruett
Our Professional Services
Our skilled craftsmen and personable customer service are equipped to partner with you on your journey of beautifying your home or office space.
We employ technologies like Digital Templater, WaterJet and CNC machines to provide you with a quality finished product you will be proud of.
Create your masterpiece kitchen counter tops with your choice of quartz, natural stone, and large format tiles.
Transform your bathroom with a translucent back lit vanity, custom made stone trim around mirrors, marble columns, slab shower walls and floors.
Warm up your room with a chic slab fireplace, glamorous old-world limestone mantle, modern large format tile - whatever your style, we will help you achieve it!
Add a special touch to your space with custom natural stone trim and thresholds.
From the classic eased and ogee bullnose edge, to the modern seamless waterfall, to the rugged chiseled edge - we can fabricate any edging that fits the unique style of your dream home or office space!
We fabricate uniquely designed pieces like clusters of grapes, rooster cut outs, stone outlet plate covers, company logo inserts, lettering, medallions for floors, and many more.
Kotenkoff Granite Inc. is a family-owned business specializing in the fabrication and installation of natural and engineered stone surfaces since 2001.
Although located in the San Joaquin Valley and operating mostly in the Fresno and Madera Counties, we have many years of experience working throughout the state of California in impressive residential and commercial projects.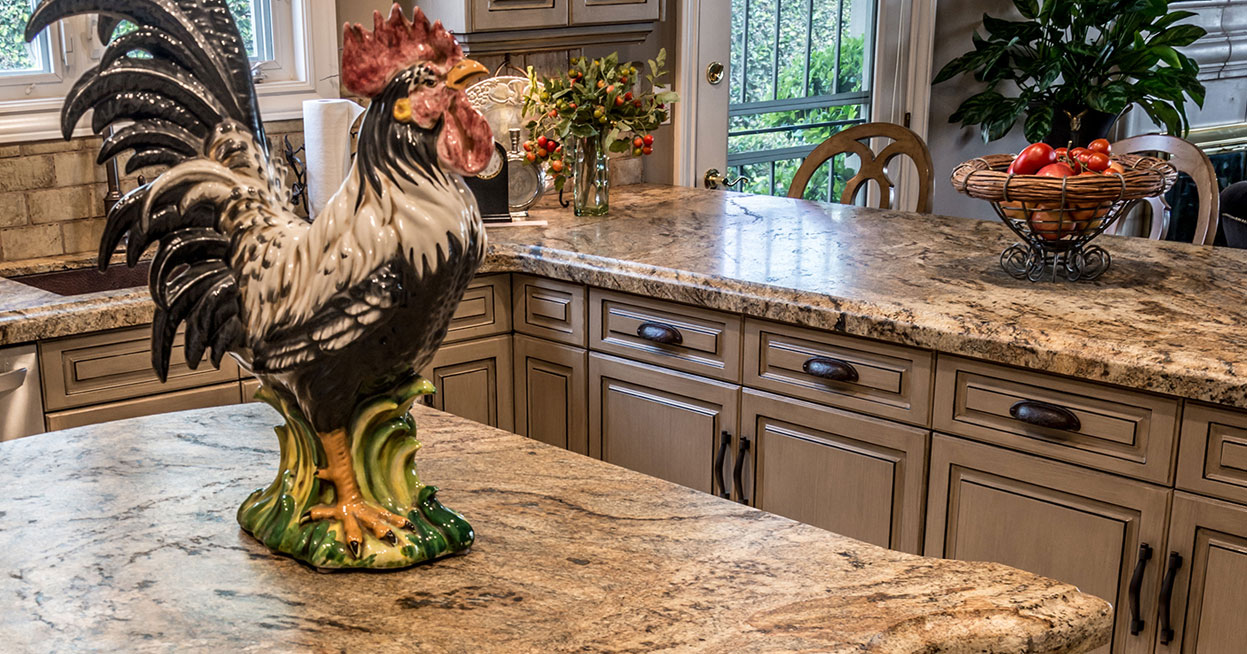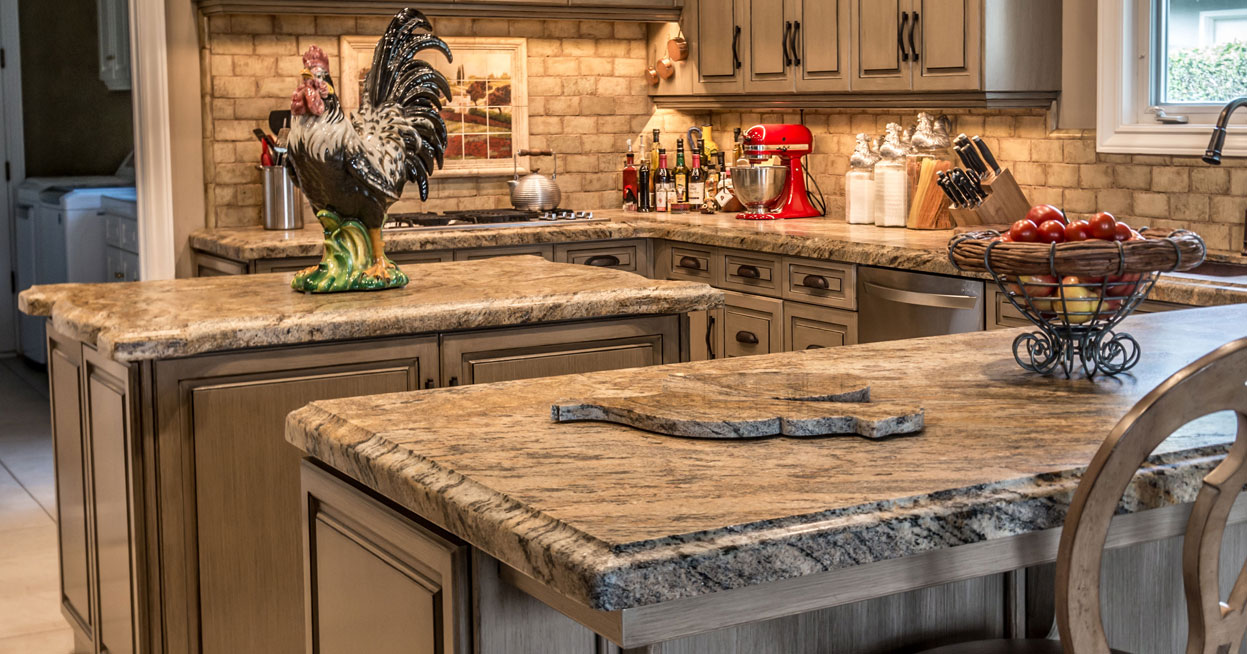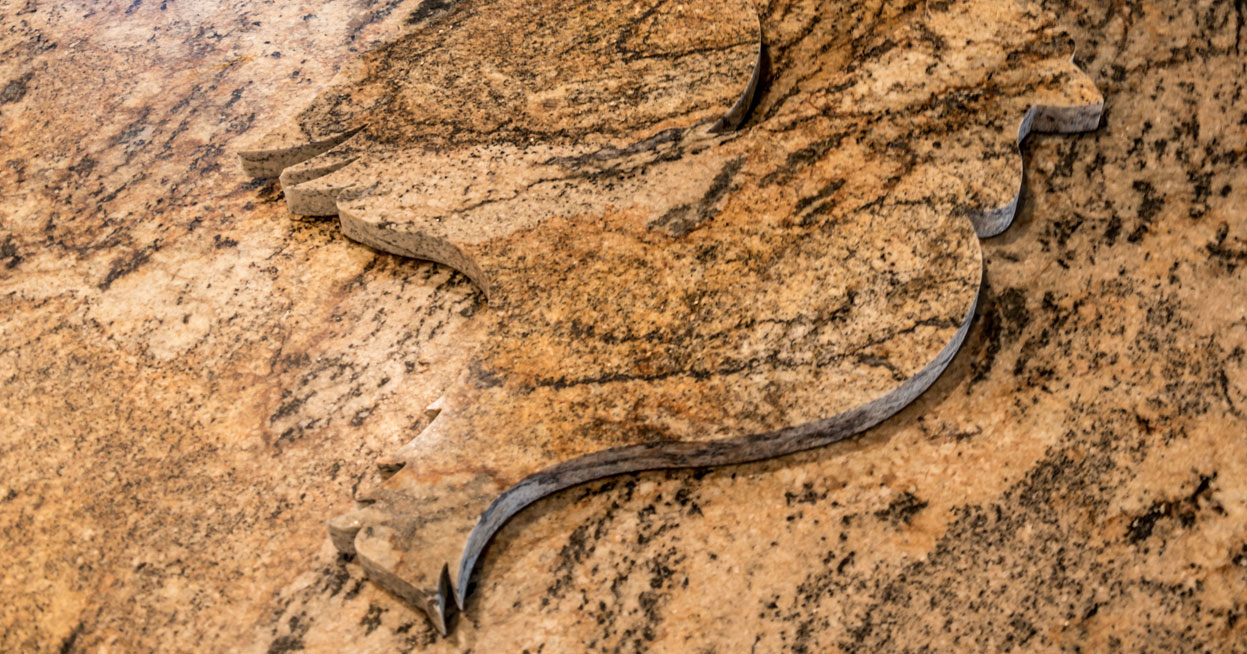 This project features a beautiful leathered granite, which is a trendy and tactile finish that has become more popular in recent years. It is most commonly seen on darker granites and gives the stone a textured appearance while retaining its natural color.
This leathered surface usually has a soft sheen to it, but is much less shiny than the glossy look of a polished slab.
Ready to chat about your next project?
Contact us to go over solutions for your home or office. We're open Monday – Friday, 8am – 5pm. Call now to schedule a free consultation.
Kotenkoff Granite Inc.
1530 N Maple Ave.
Fresno, CA 93703
Phone: (559) 905-6430
kotenkoffgranite@yahoo.com